Market Reports
Our weekly wool and livestock market reports will keep you up to date, helping you to make informed decisions for your business.
Auction - Magnificent Backdrop!
Outstanding opportunity to purchase uninterrupted panoramic views of the Grampians Located on Bunjils Cave Road, this property can deliver you a feeling of utter freedom with the convenience of being just 10 minutes from Stawell township. The perfect building site STCA is perched on top of a small rise, overlooking cascading views of the Grampians.
Auction Friday 27th May 1pm on site – If Not Sold Prior
AWN Noticeboard

Gundarimbah Merino & Poll Merinos
Poll stud based on Poll Boonoke blood

Crown Hill
Poll Dorset & Maternal Composite Rams available.

Glen Holme
Profit from wool, meat and lambs.

Rissmerino
Are you a progressive wool grower? Rissmerino rams are available for sale right now online
Clover For Sale
Large quantity of clover for sale. 65% Nungarin 35% Geraldton.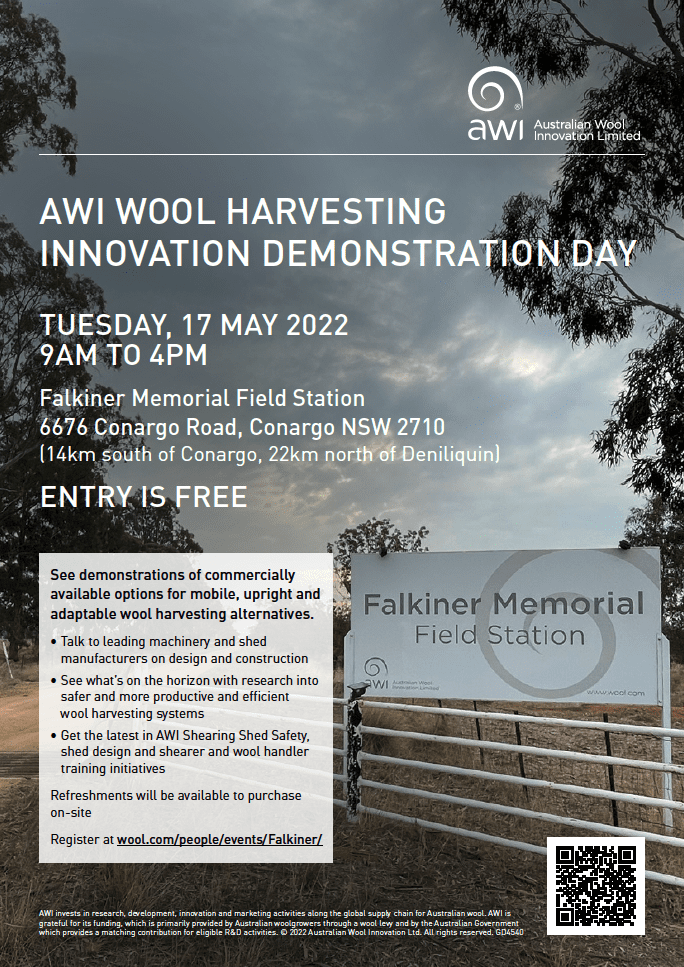 AWI WOOL HARVESTING INNOVATION DEMONSTRATION DAY
TUESDAY, 17 MAY 2022 9AM TO 4PM
Contact
Falkiner Memorial Field Station 6676 Conargo Road, Conargo NSW 2710
ENTRY IS FREE