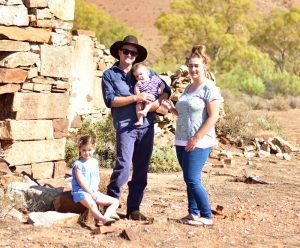 Tom grew up on Wilkatana Station and it was there that his first understanding and appreciation of
station life and wool growing began. During his youth Tom worked on various stations in South
Australia and New South Wales before getting a trade as a diesel mechanic with John Deere.
Eventually at age 25 years, he moved back to the Flinders Ranges where he began as manage on
Moralana Station and started a family with his wife Rhiannon.
Moralana Station runs 6,555 South Australian merino sheep.
Q. What does it mean to you to know who is wearing your wool?
A. It give me a great sense of pride and satisfaction to know that all of the hard work and effort
we've put into producing the wool is now being appreciated and enjoyed by someone around the
world as a finished garment.
Q. What would you like to say to the person wearing your wool?
A. I love being a woolgrower because of the lifestyle and the in area in which we live. We are proud
to be able to supply the wool for MerinoSnug garments.